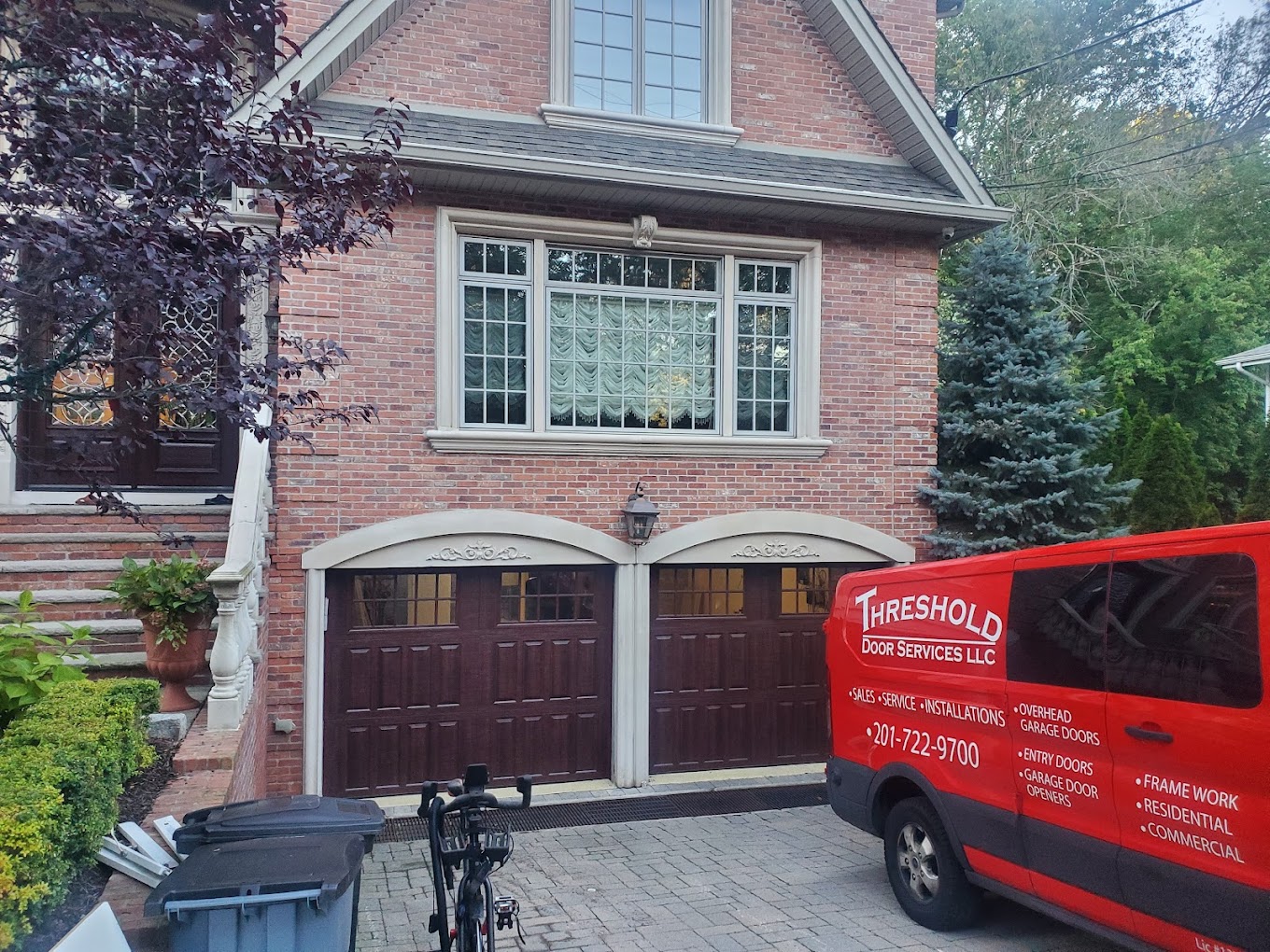 Polite, Courteous & Professional Garage Door Services in North Jersey Since 1985
We chose the name Threshold of its meaning as a gateway to new opportunities. A new garage door can add additional security and value to your home or property.
Our business is based in Westwood, NJ, and serves commercial and residential clients across Northern New Jersey
What they've said about us
Like what you see?
"I had an emergency on Tuesday and called 2 other garage door companies and they couldn't come until Thursday.I have a mobility problem and need to enter my home through the garage. John was there the next morning and fixed the problem. He's an expert.""

Lorraine S.
"John did a tremendous job for us with our garage doors. He repaired one of the doors and installed 2 garage door openers in a morning of work. Very friendly, a positive and upbeat guy who looks and acts like he LOVES his job. Absolutely recommend Threshold for garage door work."

Dave A.

Midland Park, NJ
"John was very knowledgeable about his field he explained what he was going to do since he had to reframe the garage because of the rotting wood. John's price was very fair considering the amount of work he had to do. He spent 8hrs in the cold and rain and did not leave until the job was perfect. I also hired him to do my backdoor. By the way both jobs are costing me as one quote for just the garage door unpainted."

Daniel A.

River Edge, NJ
"John was completely professional. Upon receiving my request, he immediately called to schedule an in-house meeting to do an estimate. He was on time, his prices were terrific and he did the job efficiently and very well. He completely cleaned the garage area when he was done and removed all debris. He was a pleasure to work with and I love hiring someone who works with their sons."

Noel S.

Cliffside Park, NJ